Computerised 4 Wheel Alignment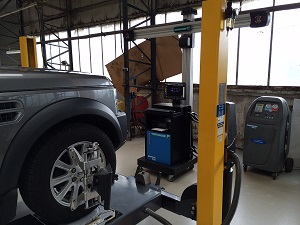 Frank Ogg & Son has invested in the latest computerised 4 wheel alignment system.
Misalignment can affect car handling and can potentially make the car unsafe.
Modern suspensions require a precise four-wheel alignment that can only be achieved through a modern system with the latest computerised wheel alignment which has a far higher degree of accuracy than conventional methods.
With the correct alignment to the manufacturers specifications, you can enjoy improved handling and road performance.
Also by preventing premature tyre wear and improving fuel economy this reduces the cost of motoring.
CONTACT US or telephone us on 01340 871505 to arrange your service/MOT now.